There are plenty of activities in Fox Glacier to keep you well entertained, and to suit all age groups and fitness levels. We have done all the trips with all the different companies so are well trained to advise you on the best things to do in Fox Glacier, and are happy to make bookings on your behalf.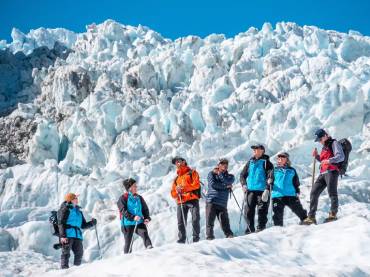 Glacier Walks
The reason most people stop here is understandably to view the largest and longest of the West Coast glaciers, which ends 250 metres above sea level and just 12km from the sea. This makes it very accessible and a self-guided 1.5-hour walk takes you to a great viewpoint of the glacier. We can provide you with a map that shows you other walks in the National Park that will give you great views. Find out more about glacier country at www.glaciercountry.co.nz
You can also do guided helihikes on the glacier, which are great and the only way to spend any length of time actually exploring on the ice. They provide you with all the equipment you need and run a variety of different trips. We can provide you with further information or you can look them up at www.foxguides.co.nz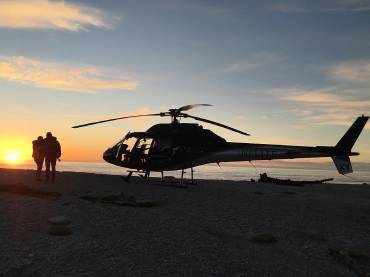 Scenic Flights
The alternative way to view the glacier is to take a scenic helicopter flight. These are truly memorable trips and often a highlight of a guest's stay in New Zealand. It is really only from the air that you appreciate the true grandeur of the Southern Alps and to fly around Aoraki Mt Cook at sunset is spectacular! Some flights incorporate a landing on the neve of the glacier.
There is a number of different companies offering flights, and we can advise which would best suit your needs when you arrive. Alternatively, you can research online with the following companies:
Mountain Helicopters
Fox and Franz Heliservices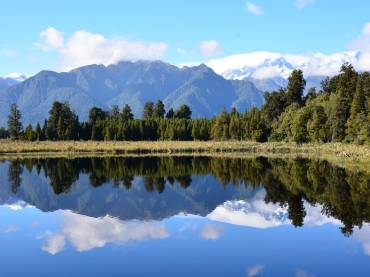 Lake Matheson & Gault
A 1.5-hour walk on a well-formed track will allow you to take in the views of New Zealand's highest mountains, Aoraki Mt Cook and Mt Tasman, reflected in the lake's dark waters, a photographer's dream! Best viewed at sunrise or sunset. For the more energetic a great 3-hour add on is the newly reformed track up to Lake Gault. Stop for a coffee or lunch at the Lake Matheson Café, certainly worth it for the views of the mountains on a fine day.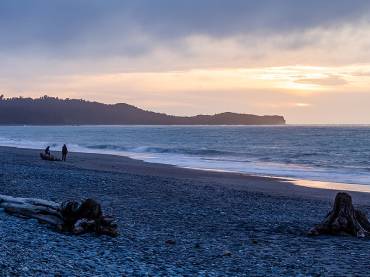 Gillespies Beach
A beautiful, wild West Coast beach just 30 minutes drive from Fox. A stunning place to watch the sunset with spectacular views of Aoraki Mt Cook and Mt Tasman behind you. Great walks with the chance to spot seals and dolphins.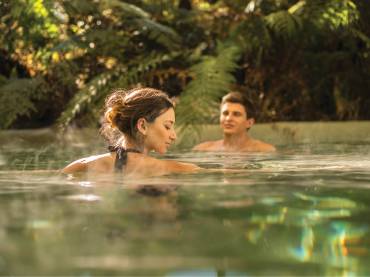 Glacier Hot Pools
Situated just over the Fox hills in Franz Josef (about 20 minutes drive) are the Glacier Hot Pools – relaxing and rejuvenating.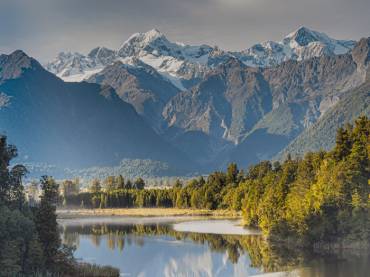 Other Options
Sky diving, ice climbing, hunting, fishing, white heron tours – just ask and we will endeavour to help you.